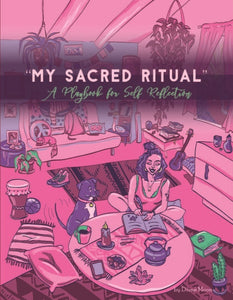 "Know thyself and thou shall know all

the mysteries of the gods and of the universe."

This playbook is an invitation to relax, 
self-reflect and indulge in nostalgia 
of the fun times from your childhood.
Exercise your creativity and connect 
with your Spirit through a series of 
games and inquisitive questions. 

Get inspired to create the life of your dreams!

This book contains 50 one sided pages.